My New Play: Advance Man – Part 1 of the Honeycomb Trilogy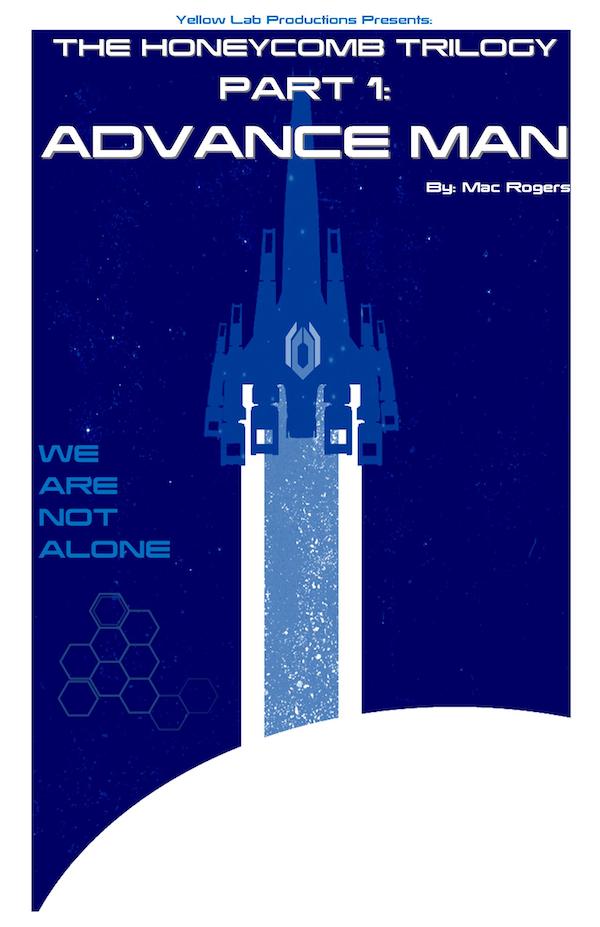 Earth is dying. Humanity has looked to colonize Mars to give itself a chance of survival.
Astronaut Bill Cooke returns from the first manned mission to Mars bearing secrets and illicit cargo. Now his wife and teenage children are all that stand between Bill and a shocking action that will alter not only their lives, but also all of humanity.
Advance Man is the first part of Mac Rogers' science fiction epic The Honeycomb Trilogy, three standalone plays set in the same universe chronicling a primal conflict – at once intimate and global – that will redefine the nature of the human race.
As some of you know I have an independent theater company called Yellow Lab Productions that puts on some shows here in Central Texas. Right now we are gearing up for our 7th show, and this one is going to be a doozy:
Advance Man is a science fiction trilogy on the stage. We will be presenting all 3 shows this year at the same theater. They are unique to the stage and feature aliens, the future, spaceships, and more. They're incredibly well written by Mac Rogers and we are doing some exciting things on stage with them. We are underscoring the show with some classic 80's synth music (ie John Carpenter style) and have a pretty neat abstract set idea that looks like a living room floating through space.
Being that this is the only time I'm likely to ever get to do sci-fi on the stage, we are going all out and having a bunch of fun with it. I'm directing this show, in addition to a small part acting, before taking on a larger role in the second and third installments of the play. Here is a link to the trailer for the show:
As well as a teaser trailer:
If any readers are in the central Texas area the show will be:
March 23-25 at 7 PM
VK Garage Theater, 305 Washington St., Kerrville, TX 78028
830-896-9393
Tickets are available here: http://playhouse2000.com/also-playing-at-the-vk-garage-theater/
or you can reply or invite anyone you might know in the area through the Facebook event here:
https://www.facebook.com/events/287131045039697/
After the show I'll post a retrospective with some pictures, thoughts, and hopefully a professional review link.
I'm excited to take on this new show and look forward to getting it up on stage.